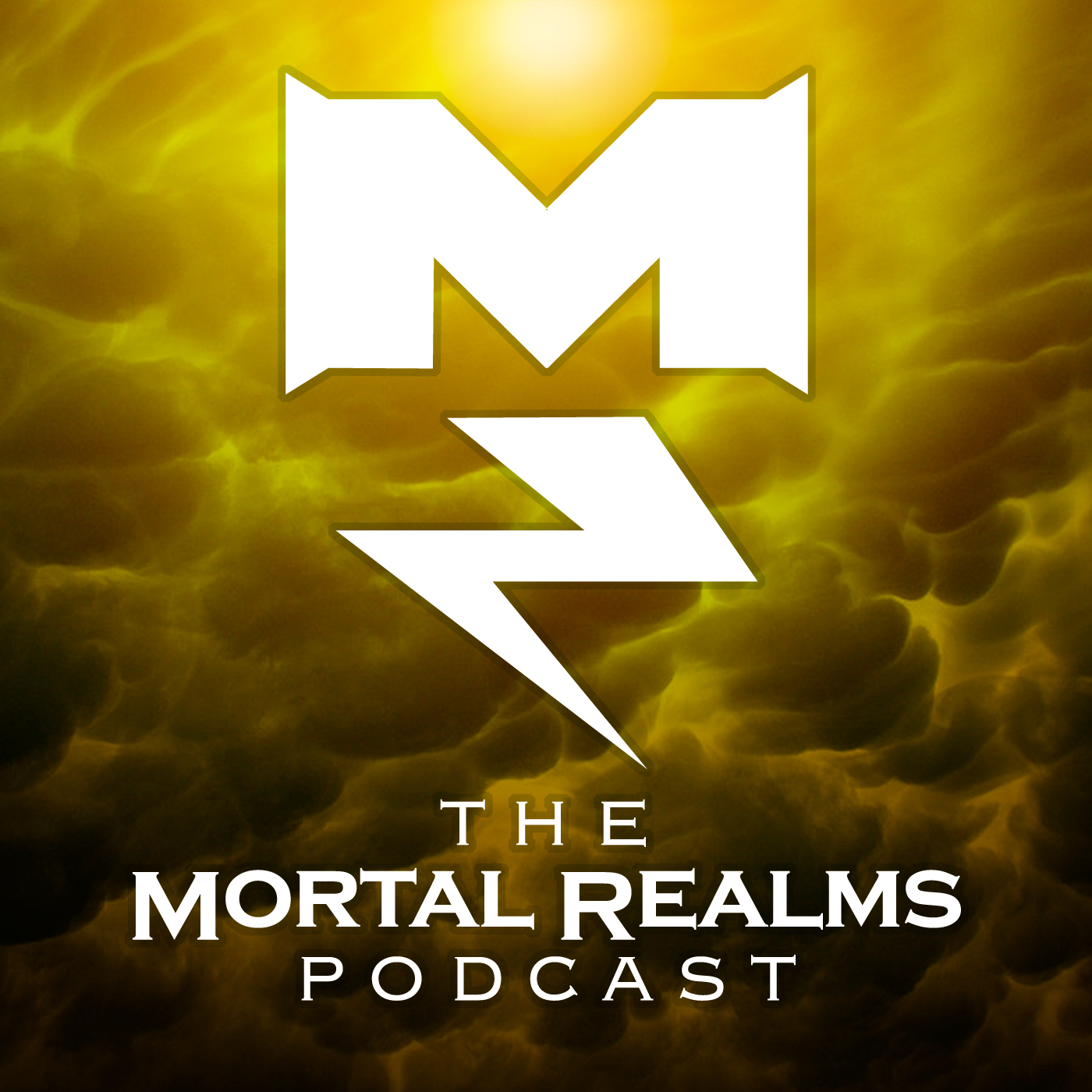 In this episode, we are discussing The Court of the Blind King by David Guymer. Join us on this journey under the sea to get a glimpse of the soggy society of the Idoneth Deepkin. Just look at the world around you, right here on the ocean floor - such wonderful things surround you, what more is you lookin' for?
The Mortal Realms crew gives our take on Guymer's latest novel with a spoiler-free rundown of the details of the setting, a spoiler-full discussion of the plot, highlights from our favorite moments, and reviews from our overly-opinionated hosts.
Show Notes
Time Stamps
Just the facts (Spoiler-free): 7:09
Quick Review (Spoiler-free): 23:10
Plot Discussion (Spoiler Warning): 30:01
Other Points of Interest: 2:26:33
Final Review: 2:48:35
Links
(some links may redirect to our affiliate partners)
"The Court of the Blind King" can be purchased at…
Contact
You want to get a hold of us? Of course you do - here's how:
Website: themortalrealms.com
It'd really help us help you to get a review on iTunes or wherever else you listen to podcasts. Find us in your app, or head over to themortalrealms.com/review and tell us what you think.
Youtube: youtube.com/themortalrealms
Patreon: patreon.com/themortalrealms
Twitter: @themortalrealms
Facebook: facebook.com/themortalrealms
Email: mortalrealms@gmail.com

Discord: themortalrealms.com/discord
Goodreads Book Club: themortalrealms.com/bookclub